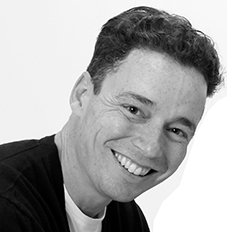 Born and raised in Binghamton New York as the oldest of four children, Wade has over 10 years of experience in design and animation. Wade attended Syracuse University and majored in Computer Graphics as well as a focus on illustration and sculpture.
Upon graduation, Wade worked as a design associate for Parade Publications in New York City. Looking to get into animation, he then went to work for JuniorNet in Boston, Massachusetts, a start-up childrens' educational software company. While working at JuniorNet, Wade was the Senior Artist for the content provider, Sports Illustrated for Kid. He designed and animated games for kids.
Moving into a more technical role, Wade went to work for Interact Multimedia in Princeton, New Jersey. There, Wade focused on programming backend of websites and interactive projects for corporate Fortune 500 clients.
Wade's first animated movie project was for ReelFX in Dallas, Texas. Wade worked as a character technical director in Dallas Hasbro's Valor vs. Venom and animated direct to DVD movie. Wade rigged characters and props.
While in Dallas, Wade then went to work at DNA Productions, the creators of Jimmy Neutron. He went to work fro DNA again as a character technical director on their feature film, The Ant Bully, which was release in theaters in 2006.
Then Wade left film to work in games. He went to work for Electronic Arts in Chicago on the game Def Jam Icon.
Returning to feature film work, Wade then went to London to work at FrameStore Animation. There he worked on The Tale of Despereaux. He focused mainly on character face rigs. Desperaux was released in theaters in 2008.
After wrapping on Desperaux, Wade went to work for DreamWorks Animation SKG in Glendale, California as a Character Technical Director. While at DreamWorks, Wade has worked on various feature films including Kung Fu Panda 2, Rise of the Guardians, Rocky and Bullwinkle (animated short) and How to Train Your Dragon 2, BOO, and Puss In Boots 2. Wade specializes in character face rigs and sculpting.
Wade has worked in New York, London, Los Angeles, Dallas, Chicago and Boston on feature films, broadcast television, online media and video games. In his spare time, Wade is a licensed amateur boxer, and avid sports fan. He resides in Los Angeles, California.